Half-bathroom update
DIY update to the half-bathroom in our house.
Paint
Changed the walls from dark purple to light blue, which made the tiny bathroom feel much cleaner and less cramped.
Behr one-coat is pretty amazing at covering such a dark color with a light one.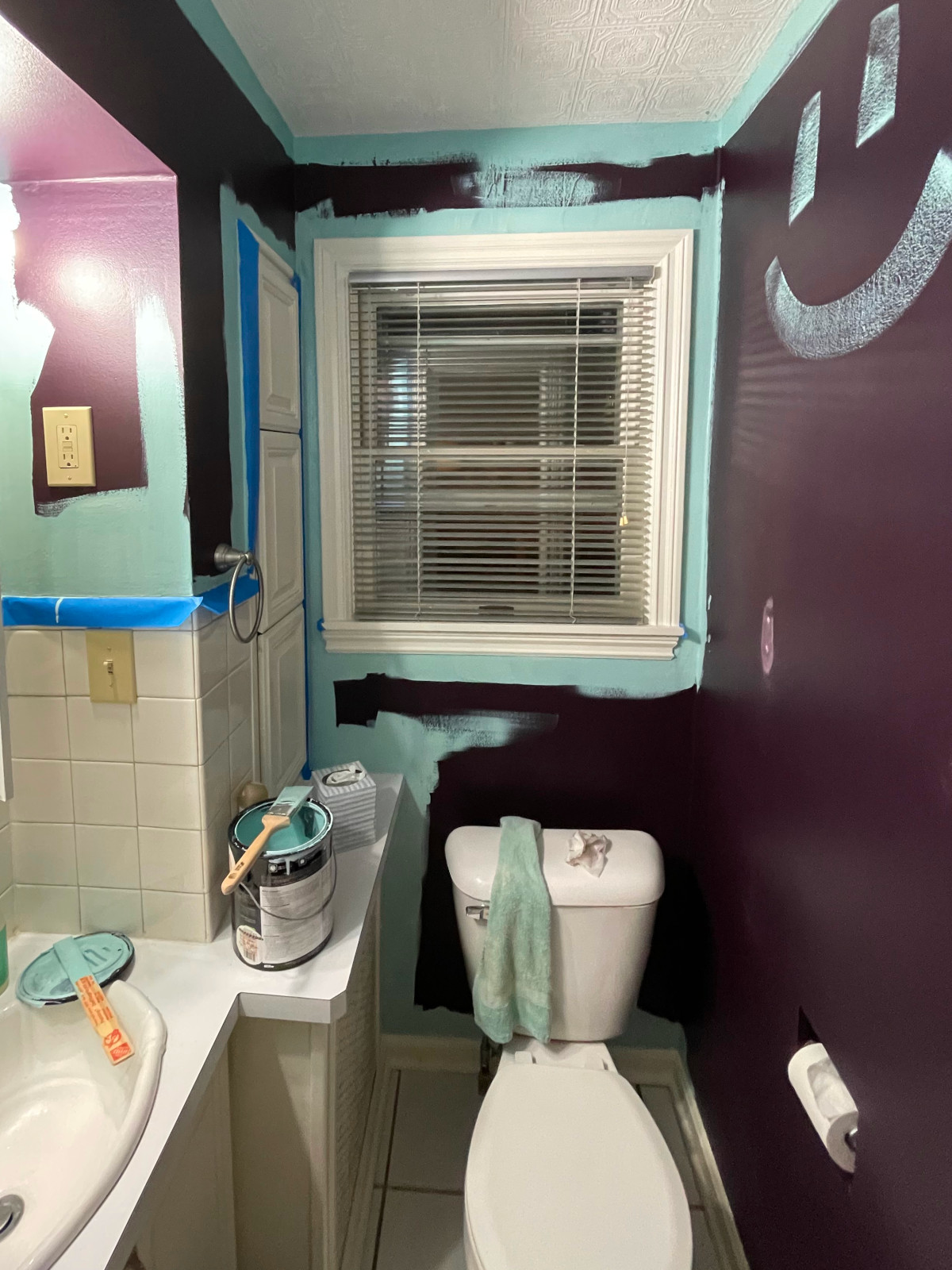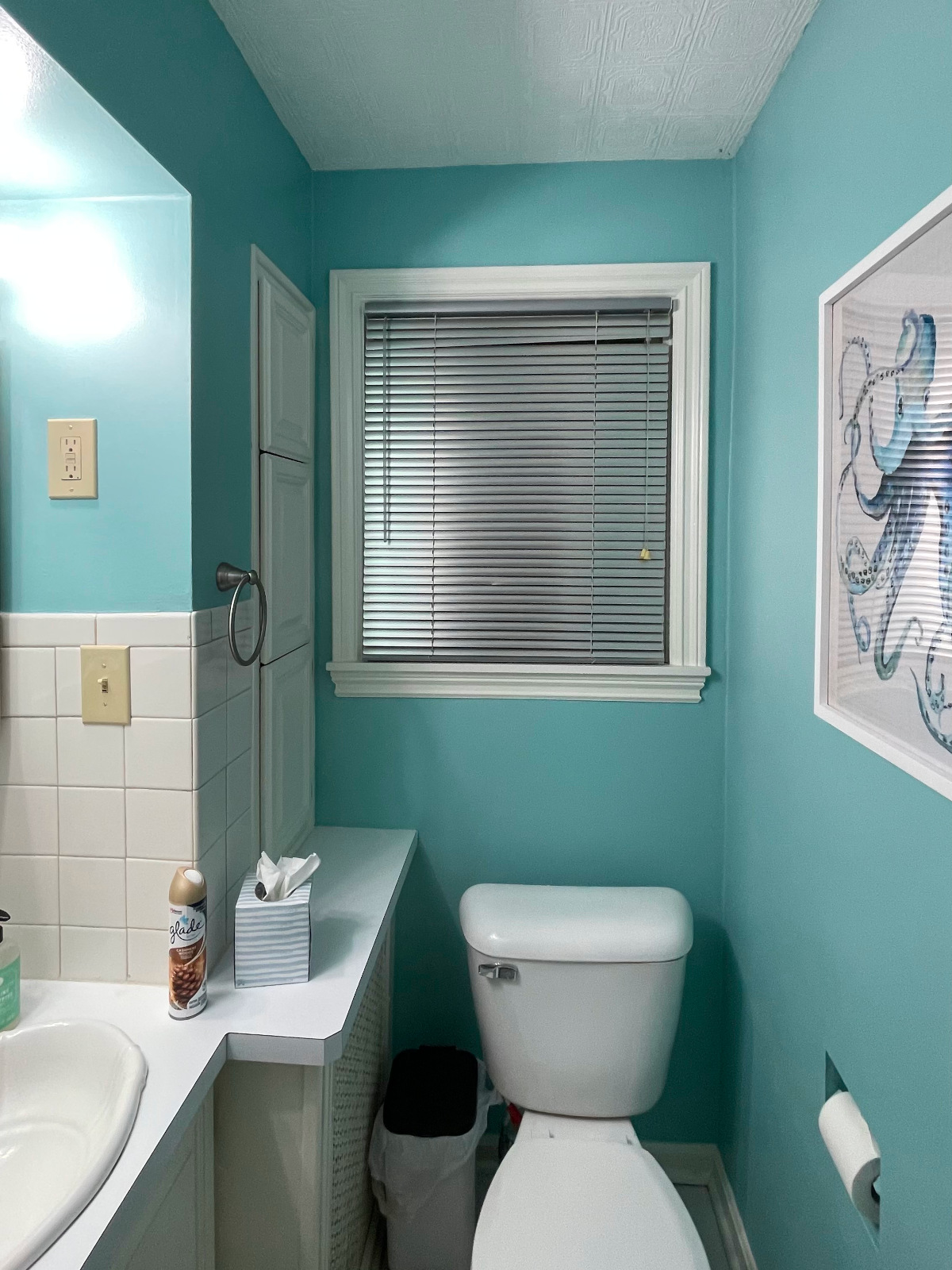 Mirror
Replaced the old three-pane medicine cabinet with a larger single-pane mirror.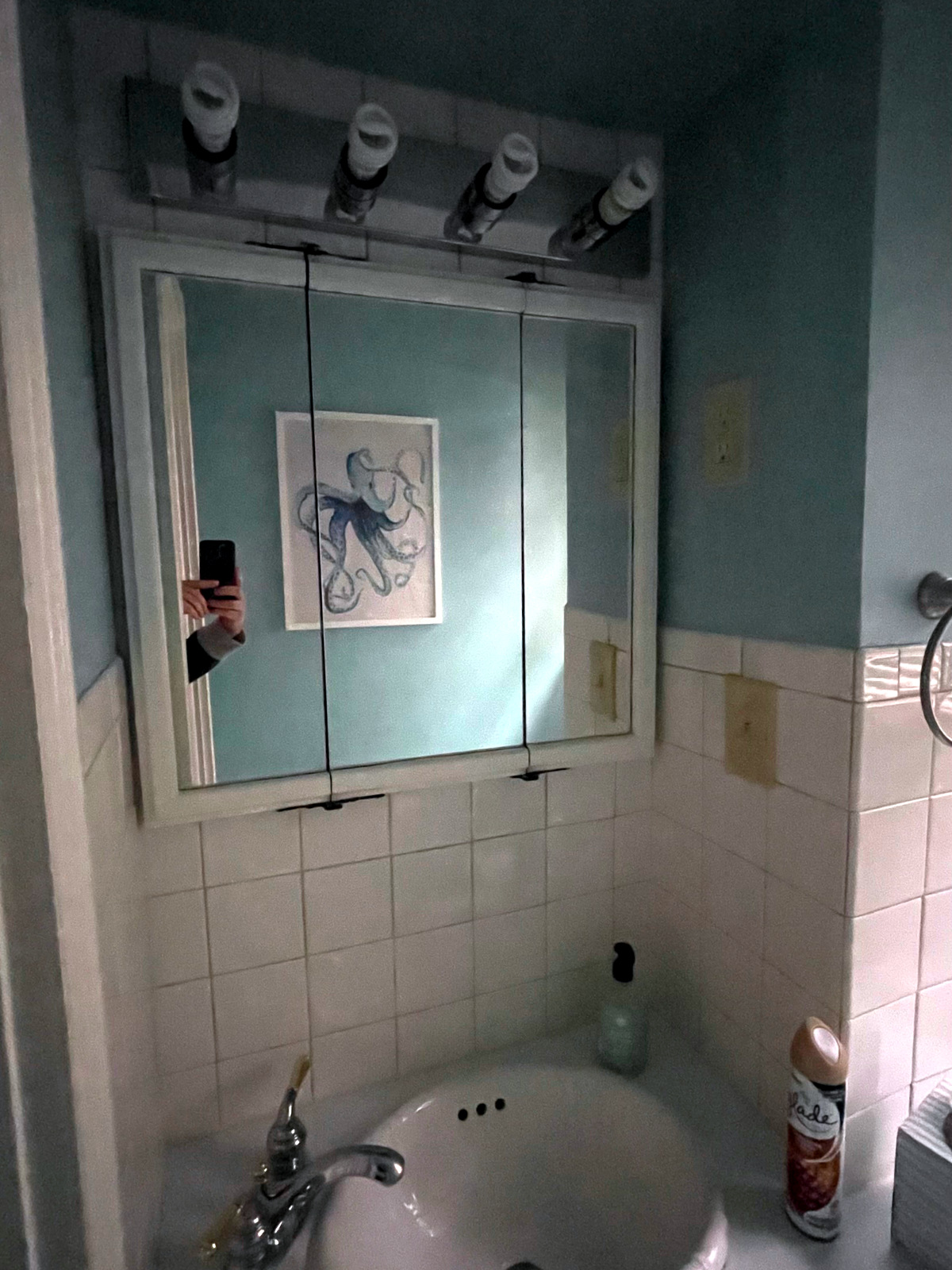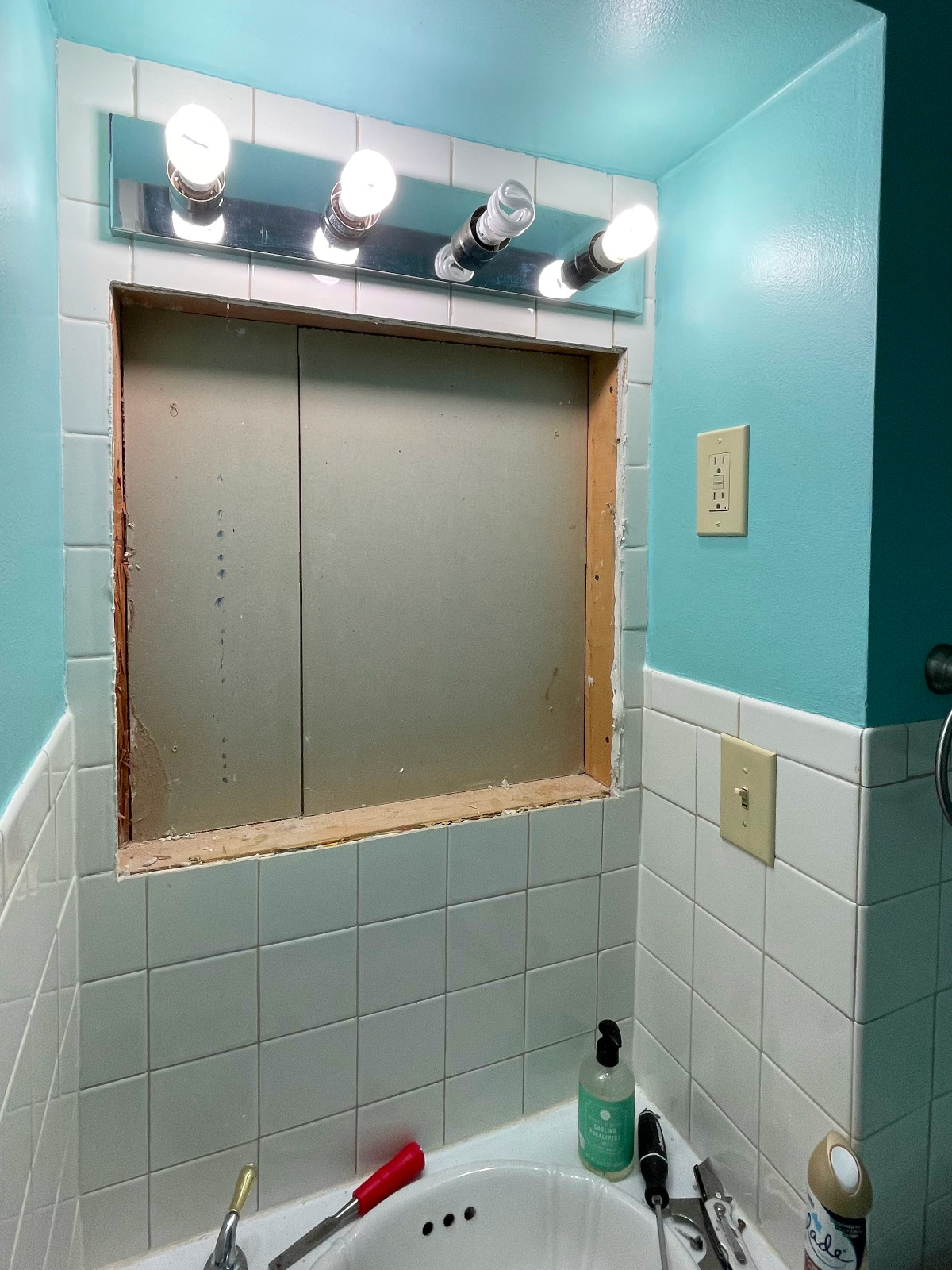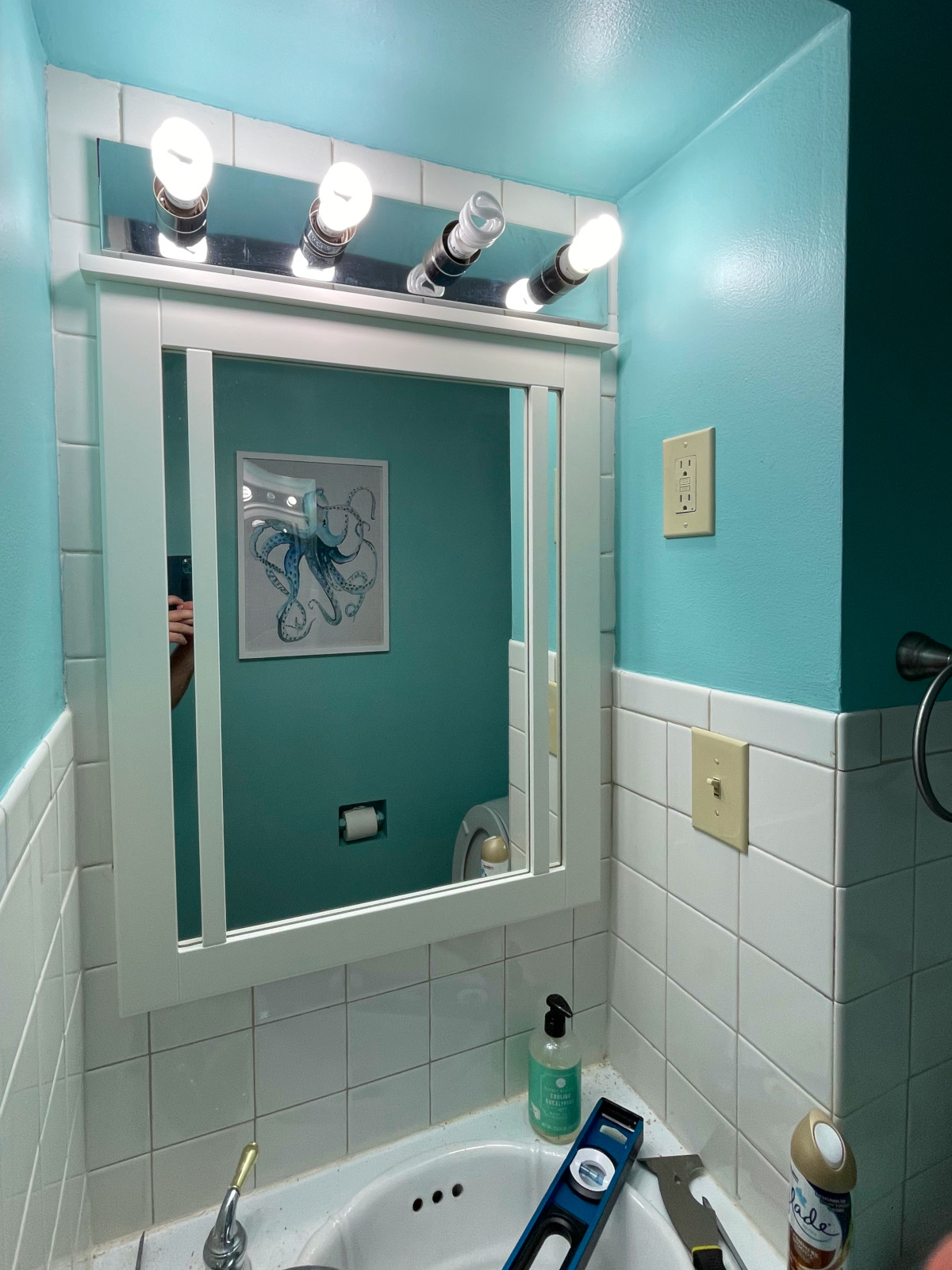 Light
Replaced the old chrome four-bulb fixture with a new brushed nickel LED fixture.
The only (but very frustrating) issue with the new fixture was the horrible placement of screws on the top and bottom rims. They need to be aligned very precisely, which is difficult to do in small spaces where you cannot see the top of the fixture.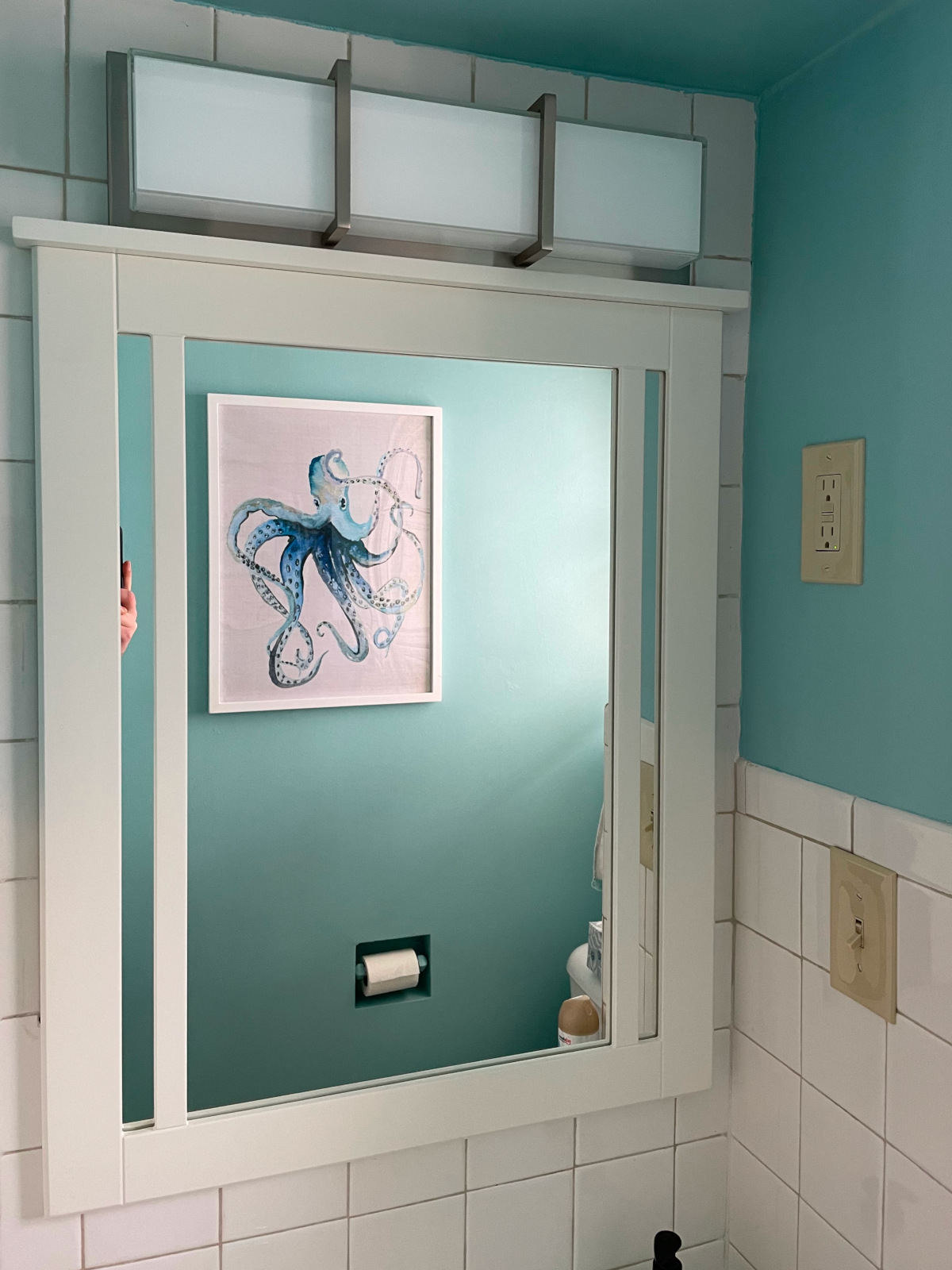 Sink
The original sink configuration was small, low, and not comfortable to use, so we decided to replace it. Replacing a sink should not be a problem... but the old sink itself has a unique small size (~14"x17"), and the size of the counter around it does not leave much room either. Replacing the counter with a pedestal sink was not an option because the wall is not tiled underneath the counter. I could not fit any standard-size sinks either due to their length reaching the cabinet doors underneath. Some smaller sinks looked like they would fit, but did not have faucet holes. After sinking several hours into looking through Lowe's inventory one-by-one, I finally found a nice rectangular sink that fits the counter, and covers the holes left by the old sink and faucet almost to the centimeter.